The best sausage & peppers recipe. Seriously.
Sausage & Peppers is a traditional, Italian-American dish. It's affordable, easy to make, and feeds a crowd, so it's not surprising it makes an appearance at so many gatherings. It doesn't hurt that it's really good too!
The combination of sausage, peppers and onions is a winning flavor explosion! These independently simple ingredients come together brilliantly and the results are simply delicious.
Growing up in the Italian-American household that I did, I can recall my mother or aunt standing at the stove for what felt like hours pan frying each sausage. The dish was made predominately made on the stove top. Oh and what a mess it would make! The whole kitchen had a grease lick on it when they were done making "old-school" sausage & peppers. There is simply no reason to waste the time, or mess, to make them on the stove top when roasting them results in a better tasting sausage.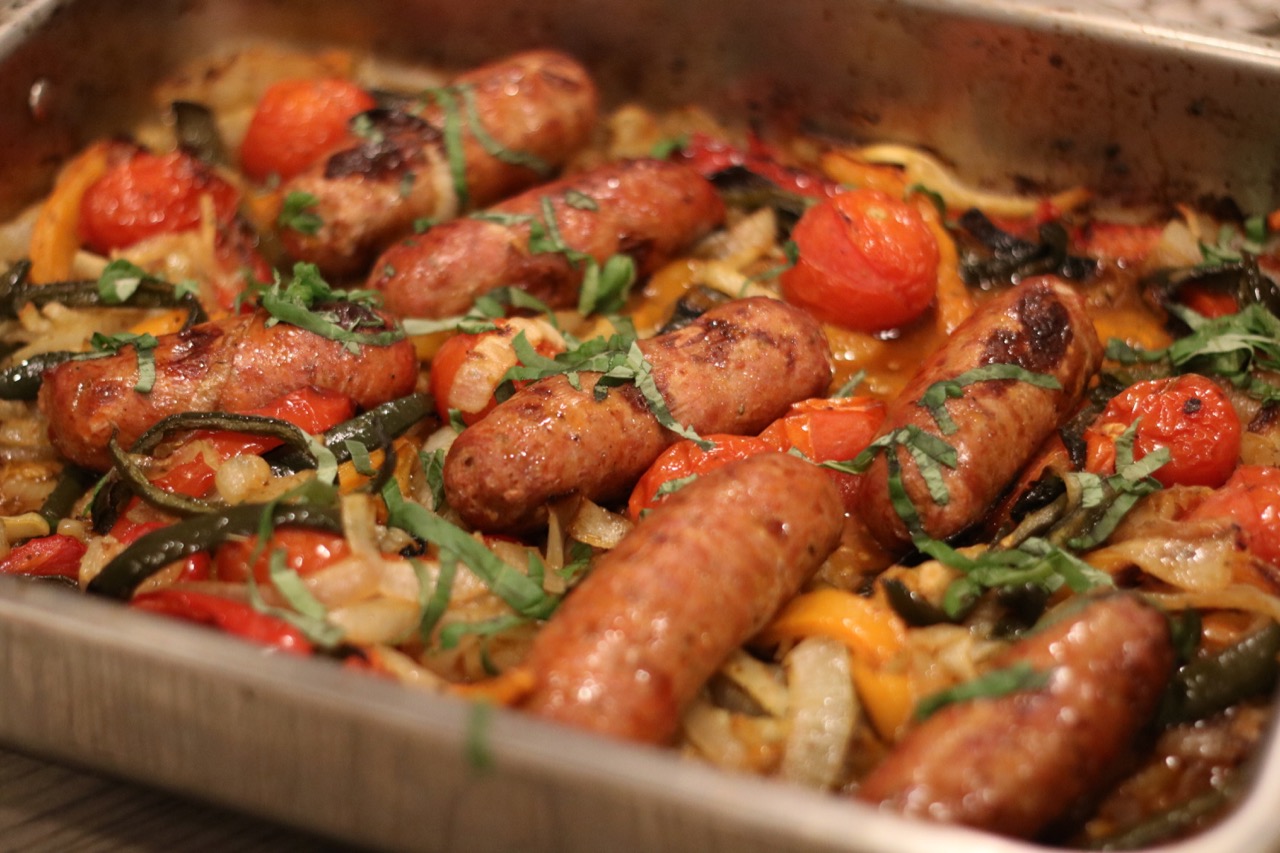 Roasted sausage & peppers are delicious, and really easy to make. Of course you can keep it extra simple and use nothing more than sausage, red & green bell peppers and onions, which is the combination I have used for years. However, when I discovered a recipe by Ina Garten in her latest cookbook, Modern Comfort Food, things changed around here. She took the classic version up a notch and now there is no going back. With just a few twists on the classic version, this dish goes from basic to dinner party worthy.
How to make Sausage & Peppers