The best chicken chili recipe
When we talk about chili, most of think about beef and beans. So when I was challenged to participate in a chili contest I spent weeks trying out twists on the classic beef and beans version. I tried ground beef, diced sirloin, kidney beans, black beans, a variety of peppers. But something wasn't sitting well with me. I knew everyone would be making a some kind of version of the classic beef chili and there is only so much I could do to it to make it stand out. And I wanted to win! So I decided I was going to take a chance and do something totally different.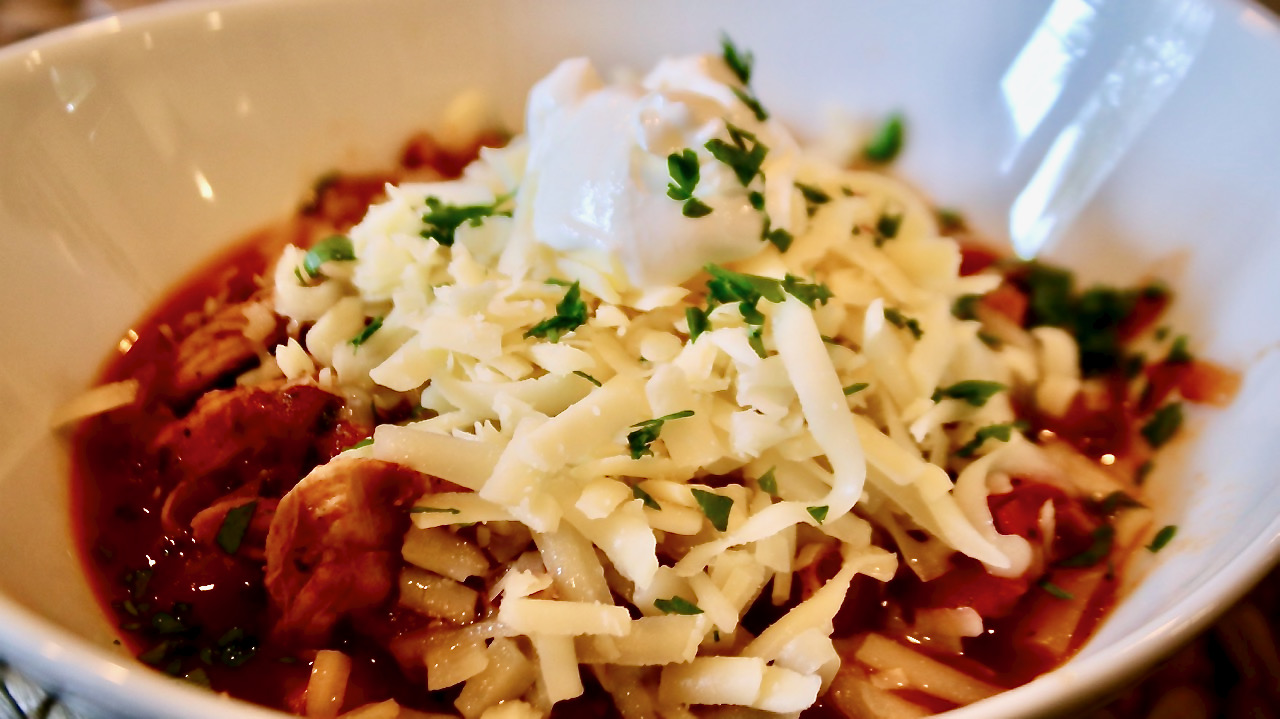 I kept coming back to Ina Garten's recipe for chicken chili. I wasn't convinced it would be great. The main ingredients were bell peppers and chicken which are not at all what I think of when I think of chili. I had so many reservations and questions about the ingredients in this recipe, but I just kept coming back to it until I decided I had to try it. And when I finally did, I knew I had something special. This is one of those recipes that simply surprises you. How can chicken and peppers come together and taste like chili? I just don't know, but they do! And it's damn good!
I invited a few feasters over to taste test the chicken chili and discuss the pro and cons of going with a chicken chili vs a traditional beef chili in the contest. It was so helpful to get honest feedback so I could make a confident decision about which chili to submit. It was a unanamyous decision that I had to step out of the box if I wanted my chili to stand out and we all agreed this dish could be a real contender. So, that's what I did. I spent the next few weeks deciding what tomatoes to use, what type of chili powder to use and what cheese worked best as a garnish. I worked hard to make it the best it could be.
Then the day came.
My chili was up against 18 other chilis. Voters could only vote for their top choice. When the votes were tallied I did not come in first (hold- I need to wipe the tears) but I came in second and by 1 vote! That means a heck of a lot of people choose this chili as their top choice! That's a win in my book and I have no regrets. This is a great recipe and it now on rotation at Casa De Collins and will be… at least until next year when I go for gold and take that first place prize!
The Recipe