A delicious loaf of Irish soda bread is a requirement at any St. Patricks Day celebration! Often people will serve it at dinner, but I like to put it out before dinner alongside some room temperature, European style butter. This Ina Garten recipe uses currants, not raisins, and beats out any soda bread you could ever buy at a store.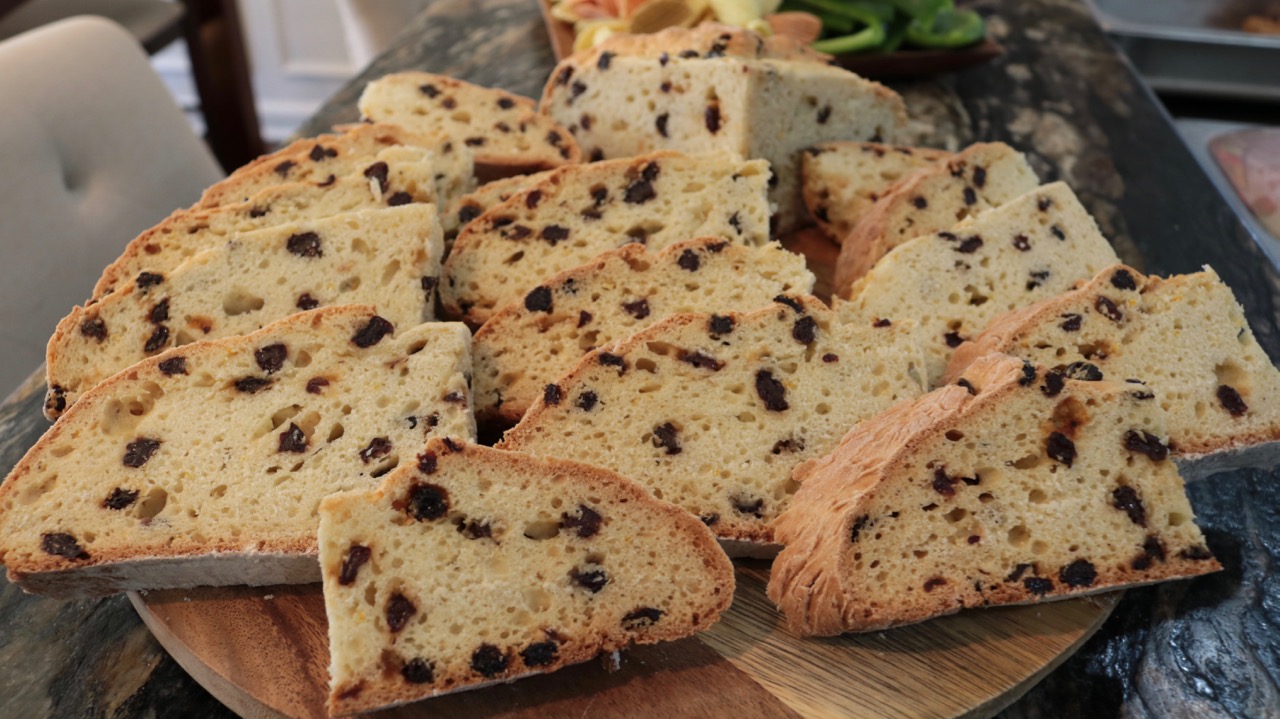 This recipe is a fantastic recipe for beginner bread bakers (which is me!) It does not require any kneading, and because it doesn't call for yeast, there is no need to wait for it to rise. The results are so much better than store or bakery bought.
The hardest part of this recipe is that the dough is sticky! So it can be a little tricky to work with if you are unprepared, but if you work fast, you shouldn't run into any problems. Just don't let it sit on the board as you shape it for any longer than you need to.