An Irish twist on an Italian classic
If you know me at all, you'll already know that I love making raviolis. What you may not know is that I love eating Ruben sandwiches. So I thought what not combine the two? This may have been the best idea I've ever had- They were incredible and a fabulous new addition to our annual St. Patty's day feast.
Please note, this is one of those recipes that is intended to provide inspiration and not an exact recipe. It's geared towards a comfortable cook who can run with an idea and execute. You got this!
Make the pasta
2 large eggs + 2 egg yolks. (2 egg whites reserved)
200 grams double 00 flour
50 grams semolina flour
1 teaspoon extra virgin olive oil
First, I make the pasta for the ravioli. If you are reading this recipe, you do probably make your own pasta dough and know everyone who makes homemade pasta has their favorite recipe. For me, when I make raviolis, I am currently liking the recipe of using 200 grams of double 00 flour, 50 grams of semolina flour, 2 large eggs, 2 large egg yolks, teaspoon to tablespoon of olive oil and then tweak as needed.
Make the Filling
Cooked Corned Beef, shredded
Sauerkraut (drained and squeezed dry)
Mashed potatoes
Spicy Mustard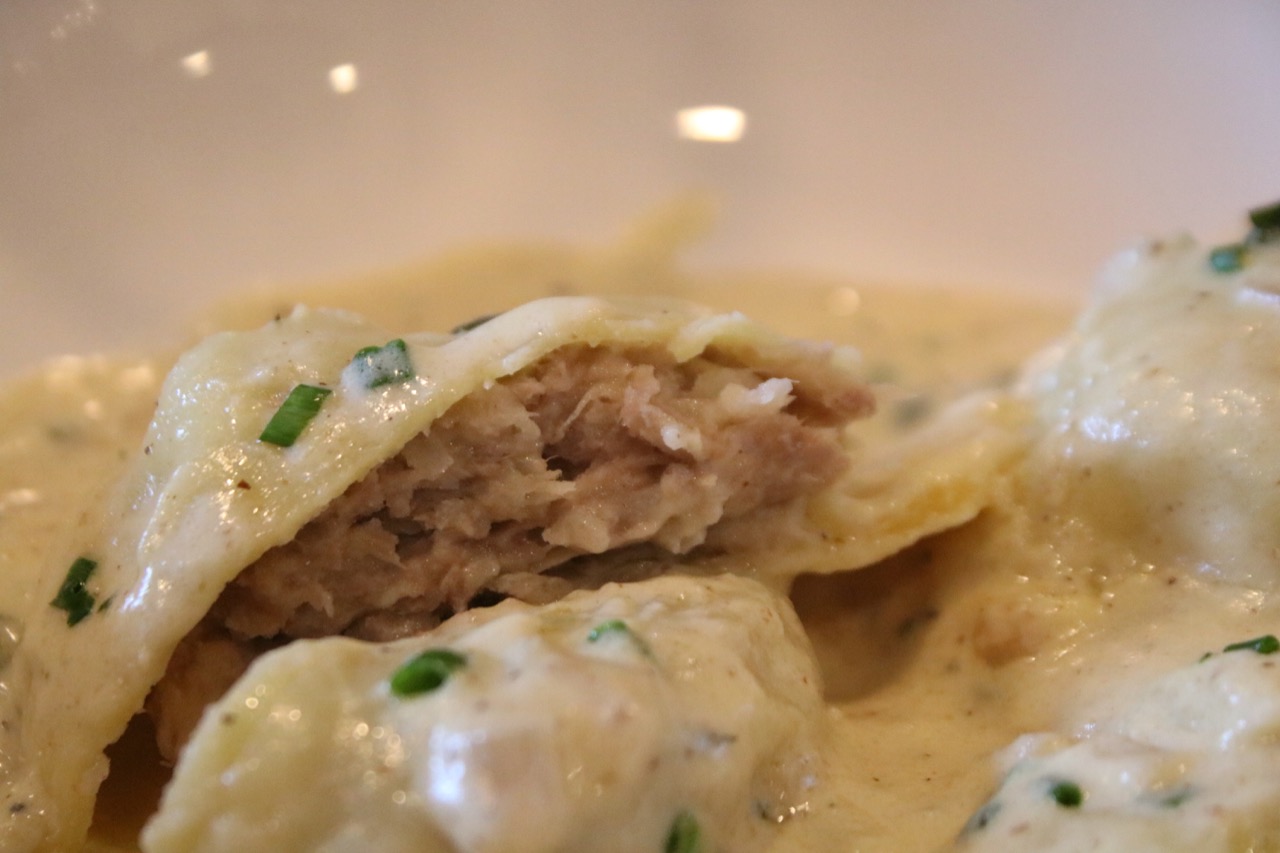 While the pasta rests, make the filling. I combined approximately 2 cups of corned beef, about 1.5 cups sauerkraut. Pulse 2-3 times in a food processor using a steel blade.
Mix about 2 tablespoons of dijon mustard into about 1.5 – 2 cups of mashed potatoes and then fork combine only enough of the mashed potatoes to bind the mixture.
Assemble the Ravioli
Prepare the pasta sheets and assemble ravioli using your favorite method. I prefer to use a jumbo ravioli tray for this and most raviolis that I make.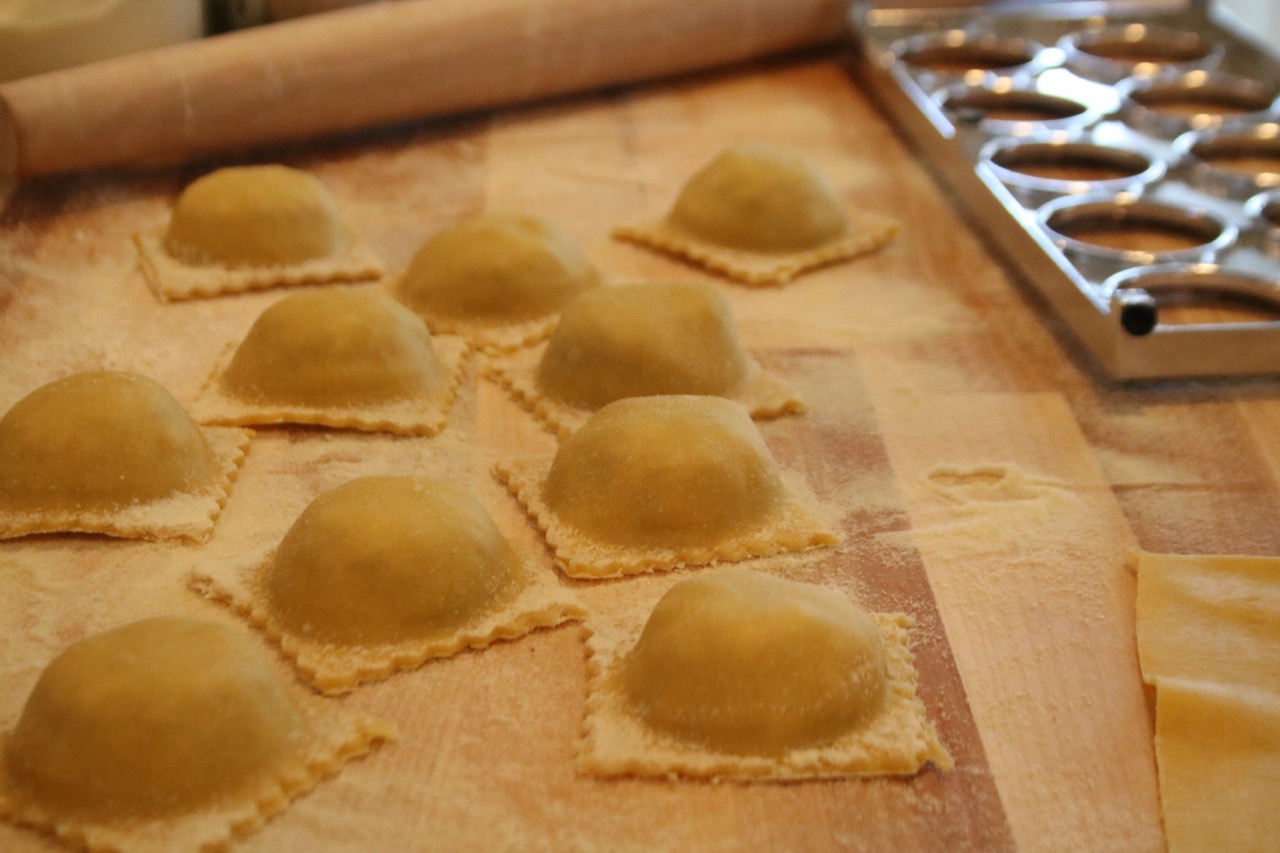 Make the Sauce
Again, I don't have the measurements at all for this. It was a creation that happened to turn out really, really well so I wanted to make sure I preserved it somehow. If you are an intermediate level home cook, you can likely execute this independently without needing exact measurements. When St. Patty's day rolls around next year, I will definitely be making these again so I'll work on refining the recipe then. So check back!
Good quality extra virgin olive oil
Shallots (diced)
Salt, fresh ground pepper, red pepper chili flakes
Whisk in Dijon mustard
Make and swirl in Beurre manié (flour mashed with butter)
Whisk in cream & season
Gently add in ravioli to coat in sauce.
Garnish with chopped chives